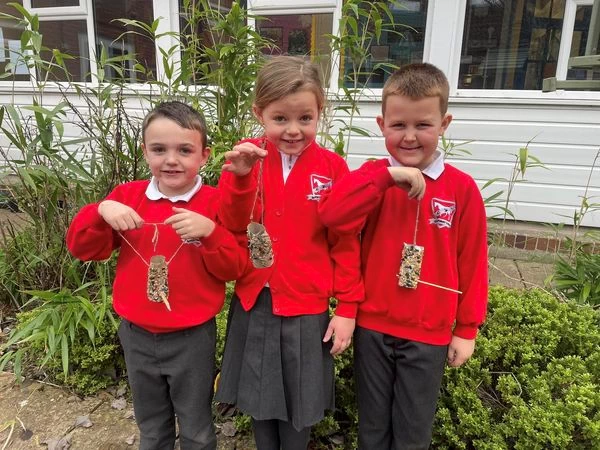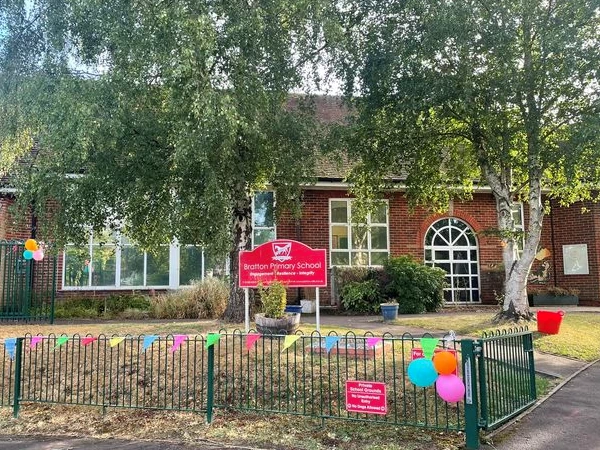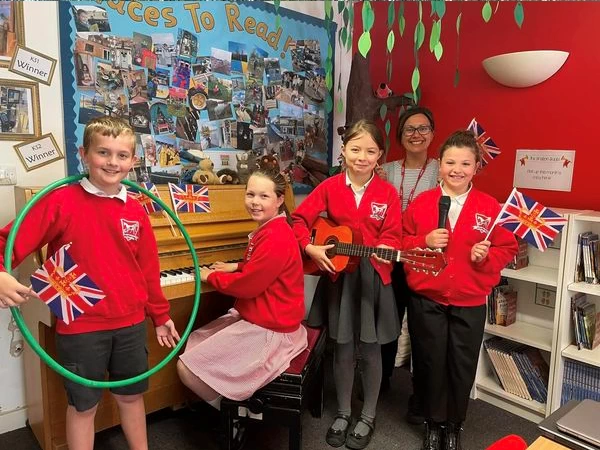 Intent

At Bratton Primary School, we want to equip all our pupils with a secure phonic knowledge that enables them to read and write successfully. Children will be able to apply their understanding of letters and sounds to decode a range of words which in turn will allow them to read books that are closely matched to their phonic knowledge. When writing, children will be able to make phonically plausible attempts at unfamiliar words, enabling them to write with an appropriate level of independence for their age. They will also be able to use their phonic knowledge to correctly apply a range of spelling rules to words.
Implementation
In EYFS and KS1, a systematic and rigorous approach to phonics will be applied through the delivery of the Read, Write Inc. programme. Robust, half-termly assessments are used to ensure that children are making at least expected progress and are placed in a group that is matched to their ability. Where children are not making expected progress, 1:1 tutoring sessions are put in place to address this.
Staff delivering Read, Write Inc. lessons have access to high quality training materials and attend regular coaching sessions to ensure that teaching is consistent and delivered with fidelity across all groups and always to a high standard. Children will take home familiar and unfamiliar books that are closely matched to their phonic knowledge. 
In KS2, some children will continue to access RWI lessons. These children will continue to take home familiar and unfamiliar books that are closely matched to their phonic knowledge and will continue to have fast track tutoring.
We begin, in Reception, by teaching the children set 1 sounds.  Children can start blending sounds into words as soon as they know a small group of letters well. Once the children have been taught the first 5 sounds (m, a, s, d, t), they are then taught assisted blending using the sounds that they know.  During lessons children are taught to hear sounds and blend them together in sequence to make a word.  We start with blending oral sounds, then progress to reading the letters and blending them together to read the word.  In Read Write Inc phonics the individual sounds are called 'speed sounds' – because we want children to read them effortlessly.  Set 1 sounds are the single letter sounds and set 1 special friend sounds. 
They are taught in the following order;
m, a, s, d, t, i, n, p, g, o, c, k, u, b, f, e, l, h, sh, r, j, v, y, w, th, z, ch, qu, x, ng, nk.
Children will also use pictures for each sound to help them recognise the sound and then form the shape of each sound.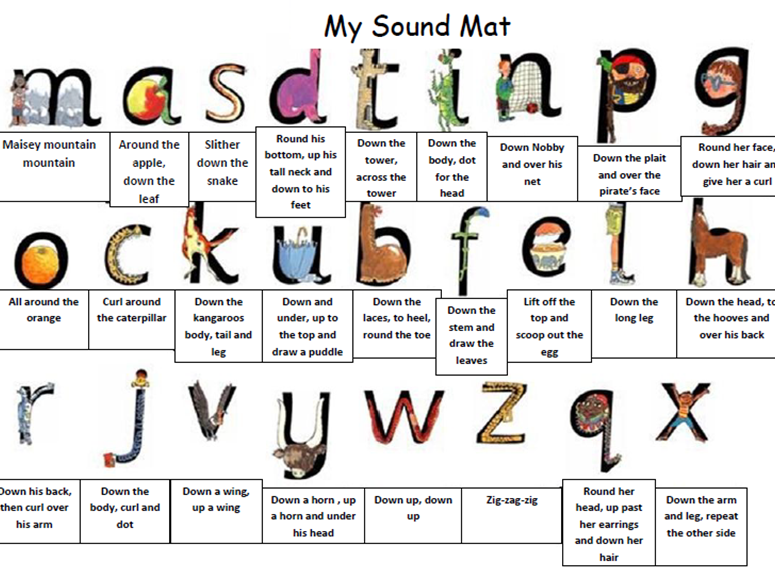 There are 12 Set 2 'speed sounds' that are made up of two or three letters which represent just one sound, e.g.  ay as in play, ee as in tree and igh as in high.  These are 'special friend' sounds.  When children are taught Set 2 sounds they will learn:
• a simple picture prompt linked to the sound
• a short phrase to say e.g. may I play
• the letters that represent a sound (special friends) e.g. ay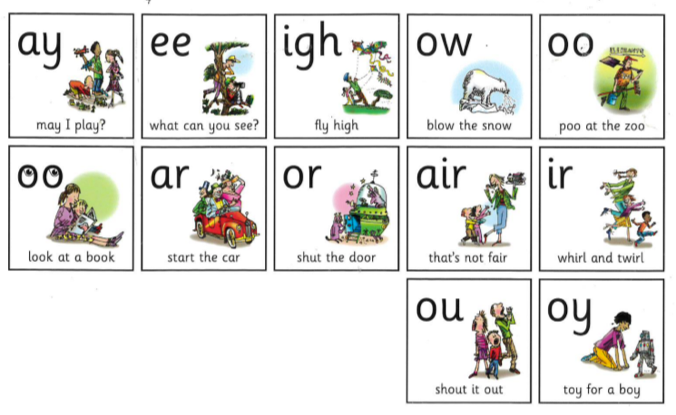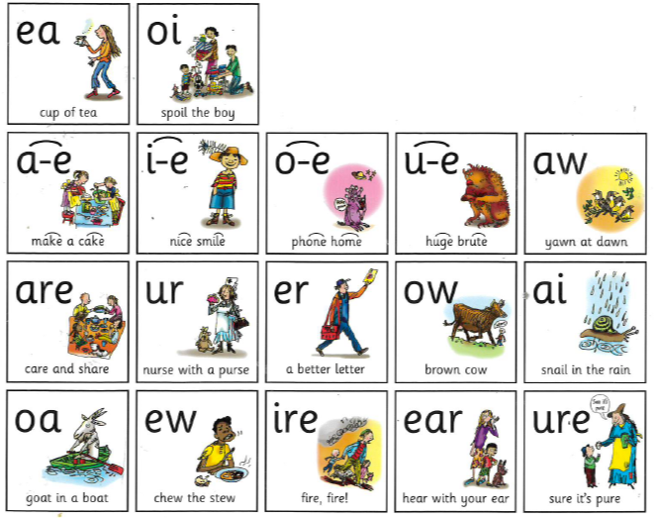 Each sound has a list of green words linked to it, so that the children have the opportunity to sound out and blend words containing the new sound they have been taught, for example, s-p-r-ay = spray.  Green words are decodable words that children can use their 'Fred Talk' to sound out and blend. They feature the sound that the children have been learning that day.  In a phonics lesson, children cover up to 5 or 6 new green words to support their reading of a new sound.  When learning Set 3 speed sounds the children will be taught alternative sounds/graphemes, e.g. ee as in tree and ea as in tea.
The link below will take you to a parents guide to RWI phonics with lots of helpful tools to help your child learn to read at home:
Throughout Early Years and Key Stage One, children are taught in small and focused groups to target their specific needs for phonics, alongside children of the same ability. These groupings are based on Read Write Inc assessments that are carried out at the start of each school year and then continue half termly.  The phonics lead then collates this information and regroups children based on their current skill level allowing progression for most children but repetition and support for those that need more time on a specific set of sounds.  This approach allows lessons to be focused and specific to the needs of the children.  Lessons are taught by both teachers and teaching assistants who are supported by the phonics lead in their delivery.
As children build up their knowledge of sounds they are able to apply their decoding skills to any unfamiliar word, whether it be real or nonsense.  During lessons each day children will practice their decoding skills by sounding out nonsense words.  Children are unable to rely on existing knowledge of real words, and instead have to use their letter-sound knowledge. This is an important part of the Phonics Screening Check that the children complete at the end of year 1.
We make sure that pupils read books that are closely matched to their increasing knowledge of phonics and ability to read 'tricky words'; so they experience early reading success and gain confidence that they are readers, as well as consolidating the learning that takes place in school.  In EYFS and Year 1, children bring home a Read Write Inc scheme reading book that is matched the their stage of the phonics group.
Impact
Children feel confident in using their phonic knowledge and the strategies that they have been taught to read words. This helps them to access a range of material and, in turn, fosters a love of reading.
By taking home books that are closely matched to their phonic knowledge, children can celebrate reading success with their parents and carers which will give them the confidence and motivation to read regularly.  
This will have a positive impact on the progress that they make. Children will be able to make phonically plausibly attempts at spelling words and therefore communicate their ideas in writing across a range of subjects and for a range of 
purposes both in and out of school. Based on their phonic knowledge, children can make good spelling choices and spell many words correctly.
In short, we aspire for our pupils to:
• read at an age-appropriate level with fluency which enables them to access the broader curriculum
• develop a life-long love of reading where they read widely and often, with fluency and comprehension.
• Achieve well at EYFS, Key Stage 1 and Key Stage 2 assessment points
• Have the required phonics skills to pass Year 1 phonic screening check on the first attempt
How you can help at home!
Read to them and always discuss the story you are reading to try to build your child's comprehension skills, inference and understanding.
Practice the sounds they know at home. These are the sounds in the Speed Sound Chart at the start of the storybooks.
Listen to your child read, both their RWI storybook and other storybooks, every day. Make sure that your child brings their RWI Storybook into school every day.
Talk to them! The most important thing you can do is to talk to your child and listen to them when they are talking to you. Try to extend their vocabulary range and their skill at talking in increasingly more complex sentences. For example, try to teach them alternative words for ideas, or nouns they already know.
Look out for our RWI Workshops, where you can find out about how we teach phonics at Bratton Primary School so that you are best placed to support your child's reading journey.
Make sure that they attend school every day, and that they are on time, as this will help your child to make the most progress.
Visit the Parents section of the RWI website: RWI – Parents' Portal for more tips, techniques and helpful hints
Visit the Oxford Owl Reading at home pages: Oxford Owl Reading at home for super additional information.