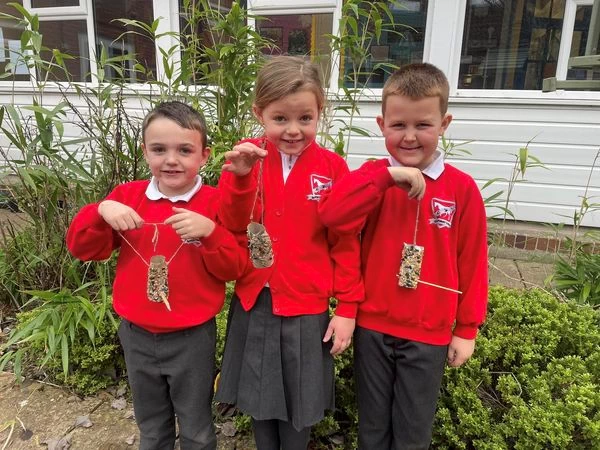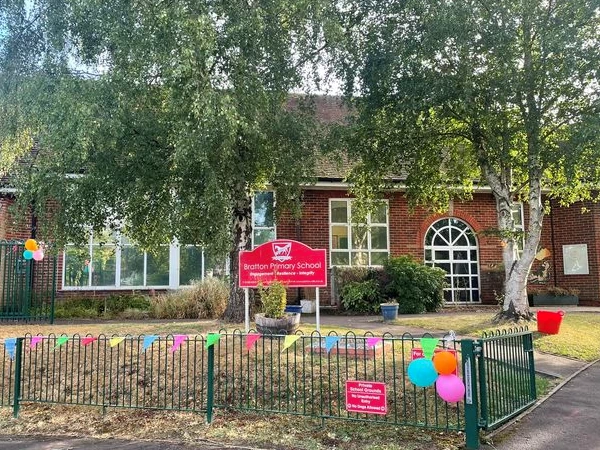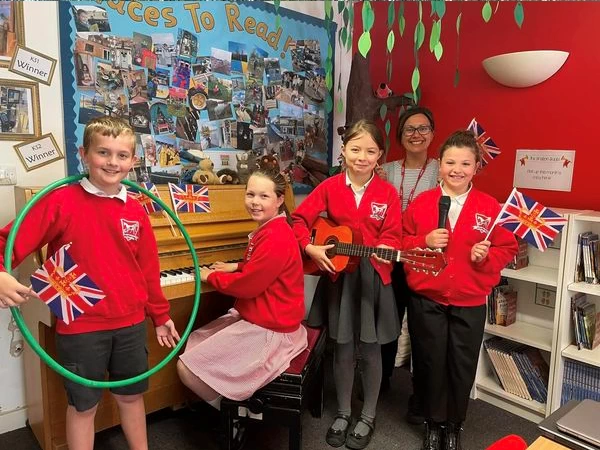 Intent – Our Maths Curriculum is designed so as: 
• Pupils become fluent in the fundamentals of mathematics, including through varied and frequent practice with increasingly complex problems over time, so that pupils develop the ability to recall and apply knowledge rapidly and accurately.
• Pupils can reason mathematically by following a line of enquiry, conjecturing relationships and generalisations, and developing an argument, justification or proof using mathematical language
• Pupils can solve problems by applying their mathematics to a variety of routine and non-routine problems with increasing sophistication, including breaking down problems into a series of simpler steps, working systematically and persevering in seeking solutions.
• Pupils can make rich connections across mathematical ideas to develop fluency, mathematical reasoning and competence in solving increasingly sophisticated problems. 
• Pupils who grasp concepts rapidly should be challenged through being offered rich and sophisticated problems before any acceleration through new content. Those who are not sufficiently fluent with earlier material should consolidate their understanding, including through additional practice, before moving on.
• Teachers are confident in knowing a mathematical concept or skill has been mastered when a pupil can represent it in multiple ways, has the mathematical language to communicate related ideas, and can independently apply the concept to new problems in unfamiliar situations.
• Throughout each lesson formative assessment takes place and feedback is given to the children through live marking and next step tasks to ensure they are meeting the specific learning objective. Teacher's then use this assessment to influence their planning and ensure they are providing a mathematics curriculum that will allow each child to progress.
Implementation – What does teaching and learning of Maths look like at Bratton Primary School?
At Bratton we are pleased to closely follow White Rose Mathematics across the school. White Rose Maths is an organisation that aims to work collaboratively with teachers across the country to improve mathematics teaching. White Rose provides suggestions and sample materials in a structured coherent curriculum to develop pupils into mathematical thinkers.
We believe that using White Rose Maths to support our curriculum design and teaching and learning helps all of our teachers become world-class teachers of mathematics. The scheme heavily informs are teaching and learning however it does not trump professional judgement, understanding that our teachers know their classes best and will make adaptation to materials and pace where necessary. 
At Bratton Primary School, children study mathematics daily covering a broad and balanced mathematical curriculum including elements of number, calculation, geometry, measures and statistics. We focus not only on the mathematical methods but also focus on mathematical vocabulary and to use Maths Mastery to broaden and deepen mathematical understanding.
Our lessons are designed to not just focus on learners being able to memorise key facts and procedures (which tends to lead to superficial understanding that can easily be forgotten), but rather ensures that varied fluency, reason and problem solving are embedded throughout the learning. Pupils are supported and encouraged to be able to select which mathematical approach is most effective in different scenarios and make links across their mathematical knowledge.
Visualisers – we use the CPA approach to help pupils understand mathematics and to make connections between different representations.

Describers – we place great emphasis on mathematical language and questioning so pupils can discuss the mathematics they are doing, and so support them to take ideas further.

Experimenters – as well as being fluent mathematicians, we want pupils to love and learn more about mathematics.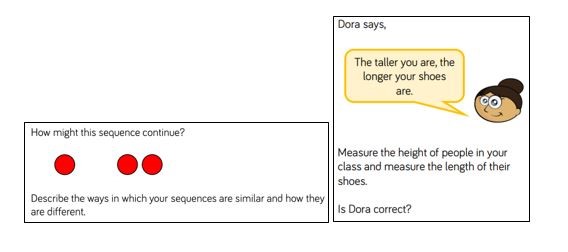 All pupils benefit from the opportunity to deepen their conceptual understanding of mathematics, regardless of whether they've previously struggled or excelled. Pupils are given time to fully understand, explore and apply ideas, rather than accelerate through new topics. This approach enables pupils to truly grasp a concept, and the challenge comes from investigating it in new, alternative and more complex ways.
Objects, pictures, words, numbers and symbols are everywhere. 
All pupils, when introduced to a key new concept, have the opportunity to build competency in this topic by taking this approach. Pupils are encouraged to physically represent mathematical concepts. Objects and pictures are used to demonstrate and visualise abstract ideas, alongside numbers and symbols.
• Concrete – Students should have the opportunity to use concrete objects and manipulatives to help them understand and explain what they are doing.
• Pictorial – Students should then build on this concrete approach by using pictorial representations. These representations can then be used to reason and solve problems.
• Abstract – With the foundations firmly laid, students should be able to move to an abstract approach using numbers and key concepts with confidence.
Fluency reasoning and problem-solving skills are at the heart of our Maths teaching and learning every day.
 Problem solving
Pupils are encouraged to identify, understand and apply relevant mathematical principles and make connections between different ideas. This builds the skills needed to tackle new problems, rather than simply repeating routines without a secure understanding.
Mathematical concepts are explored in a variety of representations and problem-solving contexts to give pupils a richer and deeper learning experience. Pupils combine different concepts to solve complex problems, and apply knowledge to real-life situations.
Reasoning
The way pupils speak and write about mathematics transforms their learning. Mastery approaches use a carefully sequenced, structured approach to introduce and reinforce mathematical vocabulary. Pupils explain the mathematics in full sentences. They should be able to say not just what the answer is, but how they know it's right. This is key to building mathematical language and reasoning skills.
Fluency
Pupils should be able to recall and apply mathematical knowledge both rapidly and accurately.  However, it is important to stress that fluency often gets confused for just memorisation – it is far more than this. As well as fluency of facts and procedures, pupils should be able to move confidently between contexts and representations, recognise relationships and make connections in mathematics. This should help pupils develop a deep conceptual understanding of the subject. Frequent, carefully designed, intelligent practice will help them to achieve a high level of fluency.
Impact – At Bratton Primary School:
Teachers and leaders understand that a mathematical concept or skill has been mastered when a child can show it in multiple ways:
Using mathematical language to explain their ideas and justify their reasoning.
Independently apply the concept to new problems in unfamiliar situations.
Demonstrate the flexibility and fluidity to move between different contexts and representations of mathematics.
 Have the ability to recognise relationships and make connections in mathematics.
 Children show a high level of pride in the presentation of their work.
At Bratton Primary School we expect that by the end of Y6 our children:
Become fluent in the fundamentals of mathematics
Reason mathematically using high quality mathematical language and sentence structures organise their ideas and to explain their reasoning 
Solve problems by applying their mathematics to a variety of routine and non-routine problems with increasing sophistication.
From the 2021/22 academic year onwards, schools in England are required to administer an online multiplication tables check (MTC) to year 4 pupils. The purpose of the MTC is to determine whether pupils can recall their times tables fluently, which is essential for future success in mathematics. It helps us as a school to identify pupils who have not yet mastered their times tables, so that additional support can be provided. To support the children with their multiplication practice we follow the Wiltshire method for teaching times tables as well as all our learners having access to 'Times Table Rockstars' as an online and fun learning platform both in school and at home.
Some website to help with Maths at home are listed below:
Celebrating NSPCC Number Day!